Description
Corporate Website Design and Development
Corporate Website Design and Development incl Hosting- We have the experience to build a corporate website. This website will officially represent your brand on the Internet, and which is often used as the landing page for advertising content.
Your corporate website represents a business opportunity such as make purchases, and ideally should also be optimised as a means of making contact with customers or any other visitors, whereby users are provided with information about products or services, and can find valuable content such as novelties or special offers that promote loyalty.
We offer Standard Features until your web go online :
Free Domain (.com/.net/.id/.org)
Disk Space 4000 Mb
5 Design options
Standard Feature for Company
Live Chat
Mobile Web Support
Information Details : WA 081357872737
Example Design :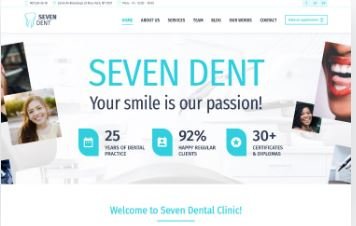 a professional website design will help establish your brand. It will also give customers the right message about your company and gain their trust. Stay ahead of the curve: your website's innovation will force your competition to keep up.
Most customers look for information online to be informed about their purchasing decisions. They usually research a company on the web before deciding to buy a product or acquire services.
In fact, a Verisign 2015 research reported that 84% of consumers find a business with a website more credible than those with only a social media page. That means people are more likely to make purchasing decisions through a company's website, not social media.
However, a professional website can only increase your chances of building credibility if you make use of that digital space wisely. That's why your website, while focused on content such as your certifications and award-winning products or services to build trust, should also be modern, aesthetically pleasing and user-friendly.