Learn
Anywhere.

Learn

Anytime.
Koding Akademi for your Bright Future.
ROBLOX
Roblox adalah platform pembuatan permainan yang memungkinkan pemain untuk membuat game sendiri menggunakan mesin miliknya, Roblox Studio.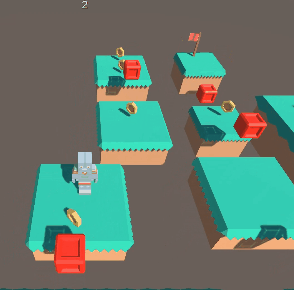 UNITY
Unity merupakan suatu aplikasi yang digunakan untuk mengembangkan game multi platform yang didesain untuk mudah digunakan.
"Mau upgrade skill yang kompetitif untuk dunia kerja?, Koding Akademi mudah dipahami dan mudah dipraktikan. Tidak salah saya investasi di Koding Akademi!."
@Reiynal
---
"Belajar web coding di Denpasar, Bali –  untuk meningkatkan skill pastikan hanya di Koding Akademi"
@Jovanka
"Belajar di Koding Akademi penuh dengan kelas dan tutorial yang sangat menarik. Di sini kamu akan mematahkan teori bahwa 'Belajar coding itu susah!"
@Kaila
---
"Kursus arduino di Denpasar, Bali – Terimakasih atas banyaknya ilmu yang diberikan, dari dasar hingga mahir"
@faizal
Belajar Coding di Koding Akademi
Belajar coding untuk pemula
Belajar coding atau Kursus Programming sangat dibutuhkan terutama pada era digital
KODING AKADEMI (Bali Coding Club) By Mediatech Indonesia adalah Pusat Belajar Coding dan Robotics yang terbesar di Denpasar, Bali. Kami mengajarkan coding atau pemrograman mulai usia 6thn s/d 25thn. Berdiri sejak tahun 2009, kami sudah berkerjasama dengan berbagai nasional dan international school di Bali. jika anda mencari kursus programming atau kursus coding, koding akademi adalah tempat yang tepat. kursus yang ditawarkan mulai dari kursus scratch untuk anak-anak, sedangkan kursus programming seperti python, kursus PHP, Unity, Java, dan lainnya.
Koding Akademi – Learn Anywhere. Learn Anytime.
Popular
Courses.
Learn with Industry leaders and the coolest instructors.